We know weddings are expensive, so we've come up with the perfect wedding catering solution
Our flexible "Unlimited" package is affordable and will keep your guests fed and happy all night long. "Unlimited" means your guests can eat as many crepes as they want during a 2 hour service. Based on 100 guests our guide cost is £690. Transport costs may apply.
We have just introduced our amazing Retro VW crepe bar for outdoor Barn, Tipi and Marquee weddings. If your looking for wedding style goals then this is for you. It's a head turner and a crepe spinner all rolled into one! We also have a rustic crepe bar set up or talk to us about matching your colour scheme for a personal bespoke look.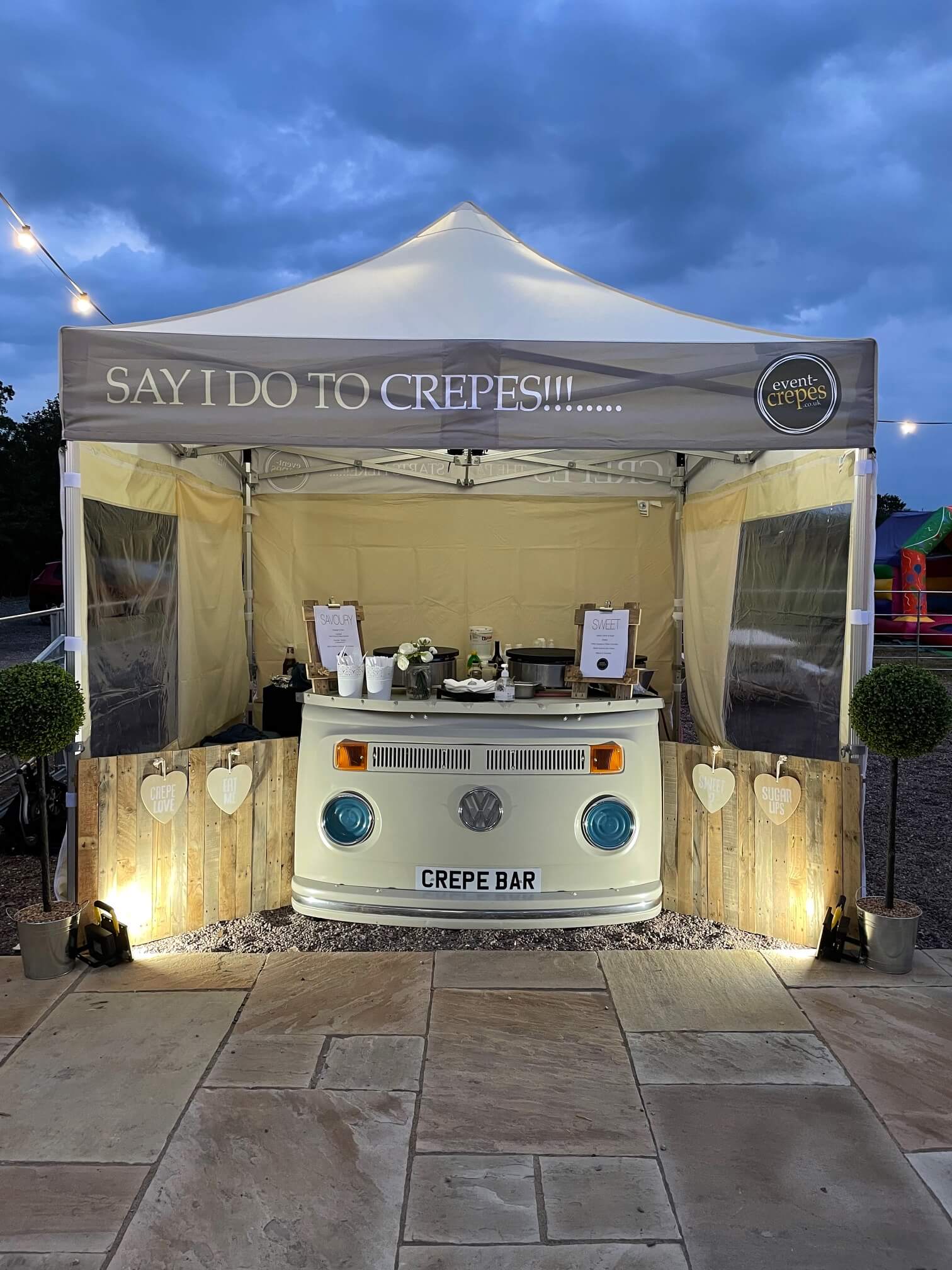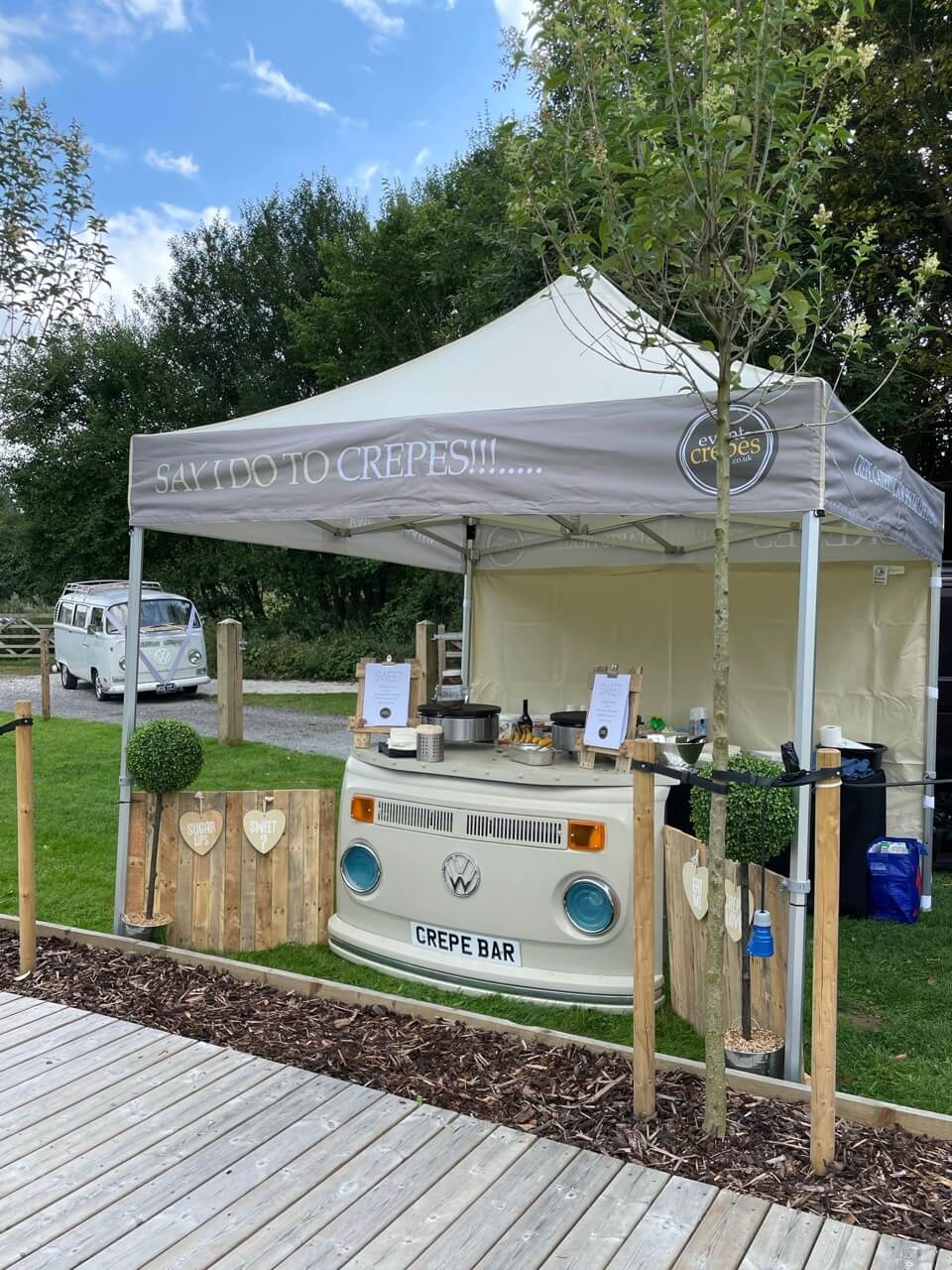 Included as standard in our wedding package:
Evening Wedding Reception Price Guide
A typical all-inclusive wedding reception with 100 guests enjoying UNLIMITED sweet crepes with a 2 hour service costs £7.50 per head*. Your guests can enjoy as many as they want with the UNLIMITED option!.
*Additional transport costs depending on your location may apply. Prices may vary based on availability and season. Extra toppings, side dishes, extra chefs and hours can be added so don't hesitate to ask!
Want delicious crepes at your Wedding?
Would you like us to rock up on your big day? It's easy to make an enquiry, just fill in the form and click send.
LETS TALK WEDDING CREPES!